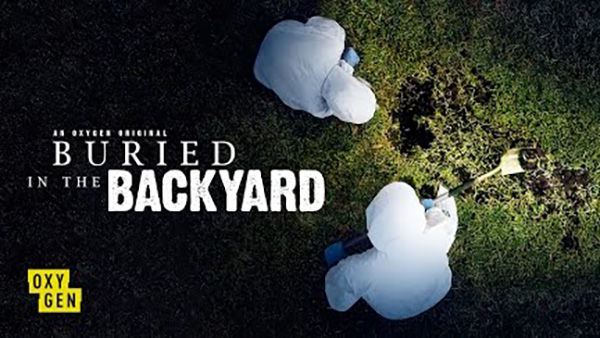 Sadie tells stories of real life murders as narrator of the true crime tv series Buried in the Backyard, now in its third season on Oxygen.
For most people, the backyard is a safe haven, a place where children can play and families and friends can gather. But sometimes there is something sinister lurking beneath the well-trimmed hedges and fences. This series focuses on true-crime stories where the victim was found buried in the most unsuspecting of places, the backyard. However, finding the remains is only the beginning, and each episode follows the police investigation from discovering the body to identifying it, determining cause of death and who committed the murder.

I'm obsessed with good coffee, but almost exclusively drink decaf. I understand the irony of this.
Yes, I absolutely must stop and pet ALL. THE. DOGS.
I'm perfectly content spending two days cooking if it means all of my friends come over and eat themselves into a food coma.
I'm a hopeless homebody who works at home — in other words, built for quarantine.
My mother is pleasantly surprised that I'm actually making a living with an acting degree.
I'm an HSP and a 4 with a self-preservation instinctual variant. If you know what this means, we should probably hang out.